The pH level ranges from 0-14, where of 7 is neutral. The lower level indicates high acidity and the higher means highly basic or alkaline. Acidity in the body, usually linked to pain or other health issues that can cause discomfort. Our lifestyle and eating habits can cause this acidity. Too much Junk Food, caffeine, Alcohol and even stress can cause our body to trigger acid production in our stomach.

To prevent these health problems. We need to eat foods that can help us to maintain our pH balance. Here are 7 simple recipes that you can make at home each day of the week.


1. Quinoa with Cinnamon Breakfast

Quinoa is a prefect breakfast meal because it is a complete protein that contains amino acids. It is also rich in alkaline materials, potassium, iron, copper, magnesium and calcium.

Serves: 2

Preparation Time: 15 Minutes

Ingredients:

1 cup quinoa
1 tsp cinnamon
1/2 lemon
1 med apple chopped small
Optional:
1/2 cup raisins
1/2 cup chopped raw walnuts/ almonds
4 tbsp raw sunflower seeds / hemp seeds
1 cup fresh organic blueberries / raspberries / strawberries

Instructions:

First rinse the quinoa and add water. It is deal to add more than half of the quinoa. 1 cup of quinoa, you will add 1.5 cup of water. Cook the quinoa per the packet instructions. Then bring to the boil. After 5 minutes, stir chopped apple and simmer for 5-7 minutes.

As you're reaching the end of the 15 minutes, stir and check if there a remaining liquid and if it is most absorbed then remove from heat. Grate in the zest of the lemon and squeeze some of its juices. Then add sprinkle of cinnamon. You can add walnuts, sunflower seeds, blueberries and remaining chopped apple on top.

2. Spinach Salad with Roasted Garlic

These two is a good combination. Fresh spinach is excellent source of vitamin A, vitamin B2, vitamin E, vitamin K, vitamin C, manganese, magnesium, iron, folate, and zinc. And garlic on the other hand is also one of the oldest known herb with its medicinal properties. It contains vitamin C, thiamin, calcium, iron, copper and selenium.

Serves: 4

Preparation Time: 20 Minutes

Ingredients:

500g baby spinach leaves
10 garlic cloves, unpeeled
40g pine nuts, lightly toasted
Fresh juice of 1/2 lemon
4 tbsp extra virgin olive oil
Celtic sea salt or himalayan crystal salt
Freshly ground black pepper

Instructions:

Washed and drained the baby spinach leaves. Preheat your oven to about 180 Celsius. Put the about 2 tbsp. of the oil in roasting dish and garlic cloves then bake for about 10-15 minutes until the garlic have started to soften and turned into slightly golden.

Toss the garlic into a salad bowl and add remaining ingredients, the lemon juice, pine nuts, spinach, remaining olive oil and season to taste. Make sure to mix it well and it is best if serve immediately.

3.Bean salad

Beans are also the best way to maintain your pH balance. It is also a good source of Protein, Magnesium, Vitamin B6, Pantothenic Acid, Iron, Phosphorus and Potassium, Vitamin C, Thiamin, Riboflavin, Niacin, Folate, Copper and Manganese. The best thing is you can combine different beans to make a really heathy salad.

Serves: 2

Preparation Time: 20 Minutes

Ingredients:

1 15-oz can cannellini beans, rinsed and drained
1 15-oz can garbanzo beans, rinsed and drained
1/2 red onion, chopped fine (about 3/4 cup), soaked in water to take the edge off the onion
1 15-oz can kidney beans, rinsed and drained
2 celery stalks, chopped fine (about 1 cup)
1 cup loosely packed, fresh, finely chopped flat-leaf parsley
1 teaspoon fresh finely chopped rosemary
1/3 cup apple cider vinegar
1/4 cup granulated sugar (more or less to taste)
3 Tbsp olive oil
1 1/2 teaspoons salt
1/4 teaspoon black pepper

Instructions:

In a large bowl, combined the 3 different types of beans, the celery, onion (drained of soaking water), parsley, and rosemary. Toss to combine.

In a separate small bowl, whisk together the vinegar, sugar, olive oil, salt, and pepper. Add the dressing to the beans.

Put the beans in the refrigerator to chill for a couple of hours, to allow the beans to soak up the flavor of the dressing then serve cold.

4. Avocado and Tomato Toast

Avocados are one of the favorites of health conscious individual because it contains a lot of nutrients such as vitamin C, potassium, vitamin K, dietary fiber, copper, folate, vitamin B6, and vitamin E. Also, it doesn't contain any cholesterol or sodium. Not to mention, avocados are low in saturated fat. Tomatoes on the other hand contain vitamin C, vitamin A, vitamin b6, potassium, vitamin E and biotin to name a few.

Serves: 2

Preparation Time: 15 Minutes

Ingredients:

6 small sweet juicy tomatoes diced in 1/2 inch pieces
1 avocado chopped in 1/2 inch pieces
4-6 large basil leaves snipped in slivers
1 clove garlic minced
1/2 cup diced red onion
2-3 tbsp extra virgin olive oil
1 tbsp flax oil
celtic sea salt to taste
4 slices sprouted grain bread toasted

Instructions:

Combine the tomatoes, avocados, basil, both oils, and season it with celtic salt. Leave it for 5-10 minutes so the flavors will for flavors will blend.

It is better to eat it when it is freshly made.

5. Colorful Cauliflower Chowder

Cauliflowers contain vitamin C, fiber, manganese, vitamin K, folate, choline, pantothenic acid, vitamin B6 and biotin. It is also a good source of antioxidants that helps protect our body's cells from harmful inflammation and radicals.

Serves: 4

Preparation Time: 25 Minutes

Ingredients:

1 med sweet maui onion or yellow onion, diced small
2 tsp coconut oil
3 cups filtered water
1 tsp sea salt
2 cups or 3 med. organic red potatoes, diced small
3 cups or 1 med. head white cauliflower, florets cut into small bite sized pieces
2 cups rainbow cauliflower florets, cut into small bite sized pieces
salt and pepper

Instructions:

In a large fry pan add onion in coconut oil, then add water, sea salt and potatoes. Cook, stir occasionally, until tender. Turn down, and simmer for 5-6 minutes.

Stir in the cauliflower, stir and allow to steam for 5-7 minutes or just until fork tender. Add the raw white cauliflower florets to potato & onion mixture bring to boil again, replace lid and then reduce to simmer for 5-7 minutes until cauliflower is tender.

Season to taste.

6. Kale Pasta

Kale is a good source of vitamin K, copper, vitamin C, vitamin A, manganese, and vitamin B6, fiber, calcium, and potassium and a lot more. These vegetables can also be a good ingredient to make a pasta.

Serves: 2

Preparation Time: 25 Minutes

Ingredients:

3-4 cups shredded kale
1 tablespoon olive oil
2 cloves garlic, minced
salt to taste
1 cup cashews
½ cup Unsweetened Milk
1 teaspoon salt
¼ cup olive oil
squeeze of lemon juice if you have it
8 ounces of any kind of pasta you prefer

Instructions:

Put cashews in a bowl with water and soak for about 2 hours. Drain and rinse thoroughly. Heat the oil then add the garlic and kale. Let it sauté for 5-10 minutes until very soft. Season with salt. Pulse all the sauce ingredients in a food processor or blender until very smooth.

Cook pasta according to package directions. Reserve about 2 cups of the water from the pot when you drain the pasta. Toss the hot pasta with the sauce, kale, and just enough of the reserved pasta water to carry the sauce throughout all the noodles. Top with salt, and pepper.

7. Asian Noodles with Sesame Dressing

Sesame seeds contains copper, manganese, calcium, zinc, vitamin B1, phosphorus, iron and magnesium. Also, it has a high quality of protein.

Serves: 2

Preparation Time: 15 Minutes

1 bag Kelp Noodles
1 scallion, chopped
2 tbsp. tahini (sesame butter)
2 tsp. tamari (gluten-free)
1 tbsp. raw sesame seeds (topping)
½ tsp. liquid coconut nectar (Coconut Secrets brand)
½ tsp. lemon, fresh squeezed 1 clove garlic, minced
Optional: sliced red bell pepper and/or carrot

Instructions:

Prepare warm water and add kelp noodles. Leave it for 10 minutes. Then rinse off the liquid they are packaged with, allowing them to separate and soften.

Meanwhile, combine all the dressing ingredients and toss to mix it thoroughly.

Add the Sesame dressing to the noodles and scallions, and mix thoroughly. You can add sesame seeds on top, and serve.

The post 7 Easy Alkaline Recipes You Can Try appeared first on AlkalineWaterFilterBrands.com.

via Blogger

7 Easy Alkaline Recipes You Can Try

Alkalinewaterfilterbrands.com is an industry expert in alkaline water ionizers. If you want to learn about the benefits of alkaline water of you are searching for a machine, make sure you read our reviews to help you choose a product that is quality and is right for the price.
Powered by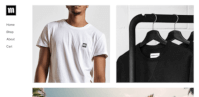 Create your own unique website with customizable templates.